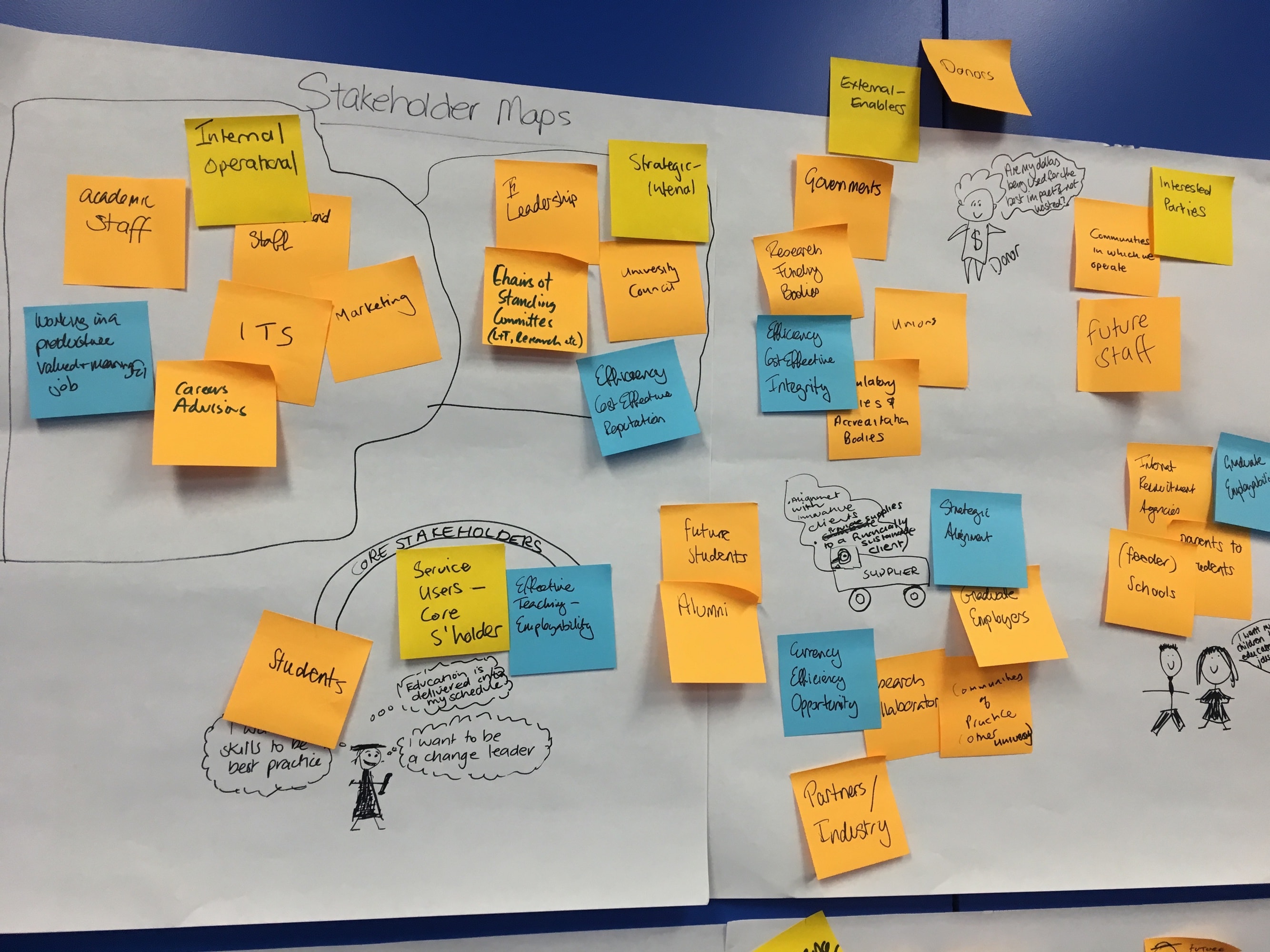 Multiple Stakeholders who can't agree on the problem, let alone a Solution
Here's 5 reasons why co-designing a Stakeholder Map can help break down those silos:
The earlier co-design starts on a problem the better, so get stakeholders on board early by asking them to help co-design your Stakeholder Map.
Having stakeholder involvement in the development of the Map means they'll most likely unearth a number of stakeholders you may not have been aware of, as well as all sorts of links and connections you had no idea were going on behind the scenes. While doing so they'll be building stronger connections with each other. And you.
Ask your co-designers to help develop and write up hypotheses on your Map for each stakeholder group about how they might be thinking/feeling in relation to the problem. Unique perspectives will appear. Narrow views begin to broaden.
With the help of your co-designers, segment your Map to identify the key stakeholders with whom to test your hypotheses (and delve further into the problem). Having your co-designers' input will not only be invaluable for you but should also help them gain further insight into why other stakeholders' views are important as well as providing consensus around the stakeholders who are most important to the problem.
Placing your (living) Stakeholder Map at the centre of every stakeholder interaction throughout your project will be a reminder to everyone that they are being seen and heard.